Humanoid Robot Walkabout for hire – "Man Machines"
Move like real human robots (with a heart)
Living humannoid robots float through the space switching their direction and dynamics from high-speed to slow-motion. The crowd wonders whether "human or machine?" and it seems impossible to take the eyes off these charismatic entities. The best: This robot is for hire!
"Maschinenmenschen" ("man machines") move like real human robots. They are charming kindhearted sometimes in love and very playful. Many guests like to have a picture with them. The audience can play and interact with them or just watch from the far.
You can use this Robot impersonation for acting for movie, events and trade fairs. Only Robot Impersonator and Actor for movies with a ready to go costume.
Welcoming and releasing the guests

Short stage show (robot dance, prepared or custom-made)

Products can be integrated into the performance

Visual anchor and great photo motif

Representing topics like future, artificial intelligence and technology
Shoot a mail to stefan@we-love-robots.com and tell me, what you have in mind. I help you with some ideas how the robots can fit in your event and give you a fast quote. If you are in the hurry just give me a call 0049 (0) 174 – 569 80 90
"Great Show, please come back to Doha next year!"
"At our event we wanted to show that machines are important. But they can not replace people. For this production we needed an adversary "the cold machine". The man machines have played the role of the cold, efficient future for us. Through this shared experience, we were able to proverbially show our people that people do the most important part of their job: to excite customers. "
Entertain young and grown ups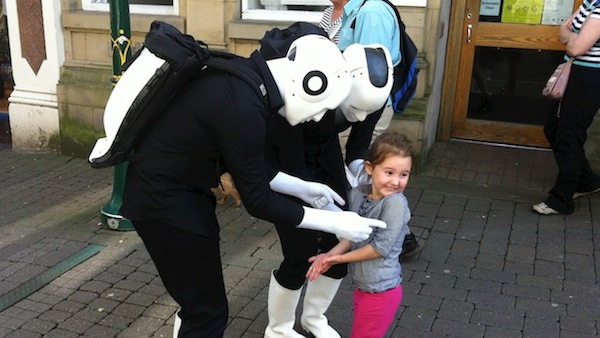 Who doesn't always wantet a big robot to play with? The "Man Machines" are a child magnet on festivals and partys.
Get your custom product show
You can present your product or idea with the robots. That gives your presentation the futuristic touch. See here an example for an big german machine builder.
The man machines draw the attention to where you want it to be
Robots with your logo
The costumes are black and white and suits every CI and every Claim.
Put your logo or claim on the backpack.
Up to 4 robots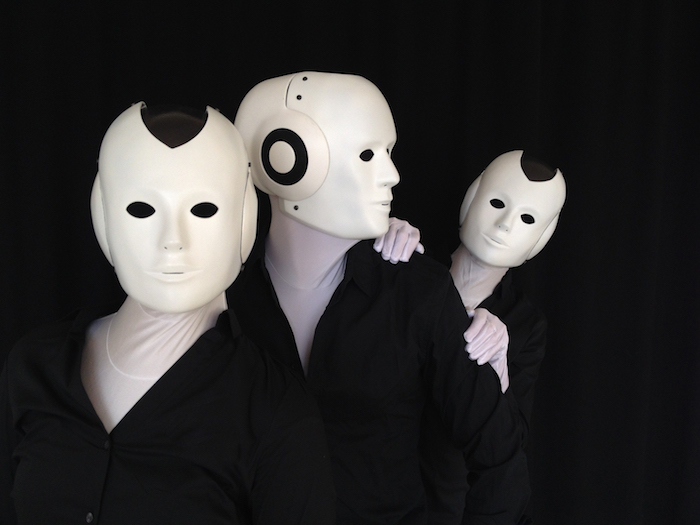 Big events require many robots. That's why you can order up to four machine people for your event. We got two manly and two female robots. You get event the biggest trade exhibition covered.
Different characters and jobs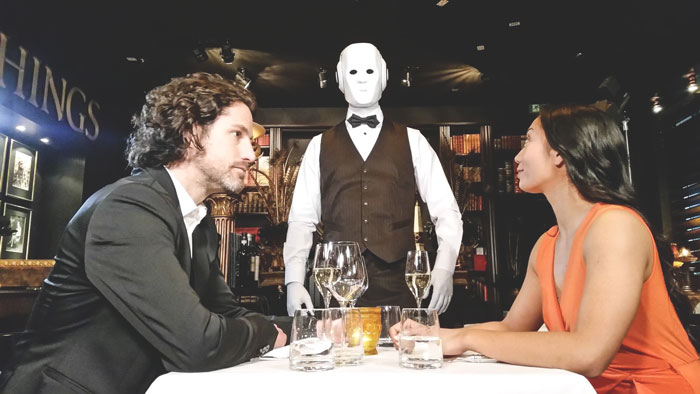 Our robots can get in any charaters or employee you want them to be.
waiter
mechanic
security guy
Photo motif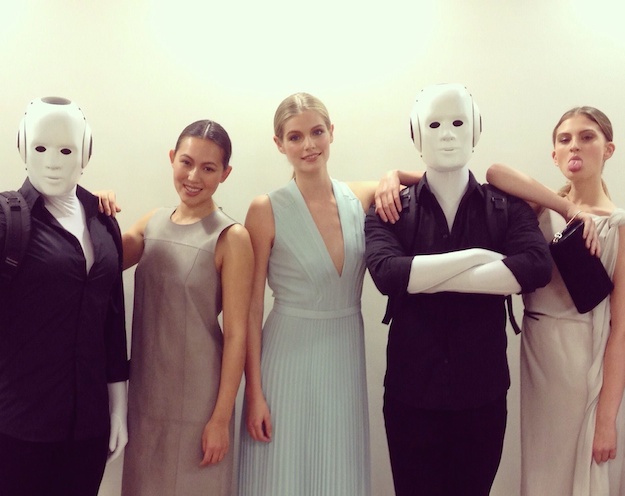 Give your guest a photo motif they love to get pictures with. Everybody wants a selfie with this lovely robots.
Everyone should have their personal robots.
Order yours here!
It's easy to rent or to book the sympatic robots. Write an e-mail to stefan@we-love-robots.com and tell me, what you have in mind. I help you with some ideas and give you a fast quote. If you are in the hurry just give me a call 0049 (0) 174 – 569 80 90