Talking humanoid event robot for hire: "Yuki" (talks english and german)
The cute robot for trade exhibition, party and event
Yuki is an interactive remote-controlled robot that interacts with customers and guests. He is remotely controlled and "live spoken". This makes one to one interaction possible. Yuki drives through events, fairs and congresses. Due to its height of 1.50 meters, it has a considerable size and attracts attention.
The sweet robot visualizes technical topics such as electro-mobility, artificial intelligence and digitization. The robot greets guests, drives from table to table or acts as co-moderator on stage.
Yuki is accompanied by a professional puppeteer who takes care the entire event.
At booths he causes a stir and attracts public to the stand.
Welcoming and releasing the guests (english and german)

Suitable for children and adults

Yuki talks about your product or idea

Visual anchor and great photo motif

Representing topics like future, artificial intelligence and technology
Shoot a mail to stefan@we-love-robots.com and tell me, what you have in mind. I help you with some ideas how the robots can fit in your event and give you a fast quote. If you are in the hurry just give me a call 0049 (0) 174 – 569 80 90
The DOC Congress is the largest national event in ophthalmic surgery in the year – and many competitors are participating accordingly. For us it is always a challenge to stand out from the crowd and lure the strolling visitor to our booth. Yuki has taken over this optimally and especially those who have hesitantly stopped in front of the booth involved in a conversation and invited to the booth, so that then could take over our staff. For both the visitors and our staff, Yuki was a wonderful change and he added a lot of fun and crowds to our booth.
"The Federal Employment Agency (Germany) has used Hugo at the IdeenExpo. With our consulting services we competed with 650 experimental stations. Yuki involved our target audience in discussions, made them laugh and sent them to our stand. Yuki was a real crowd puller, which was photographed and filmed thousands of times. In addition to the direct contacts Hugo was a popular subject with photo journalists. So the little robot smiled at us from newspaper pages and TV-reports – always branded with our clearly visible logo. The sympathetic walkact directed the flow of visitors in our favor and significantly increased media attention. "
Visualize "digitization" and "artificial intelligence"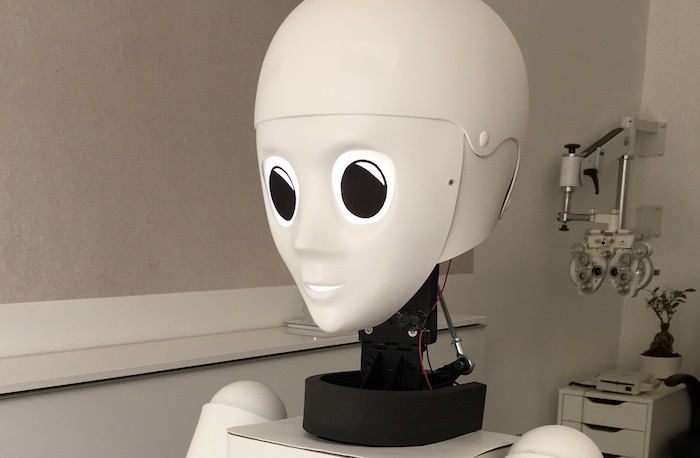 "Digitalization", "Artificial Intelligence AI" and "Electromobility" are abstract topics. With robots you can visualize them. Yuki is the real chatbot and has an answer to every question.
Talks about your idea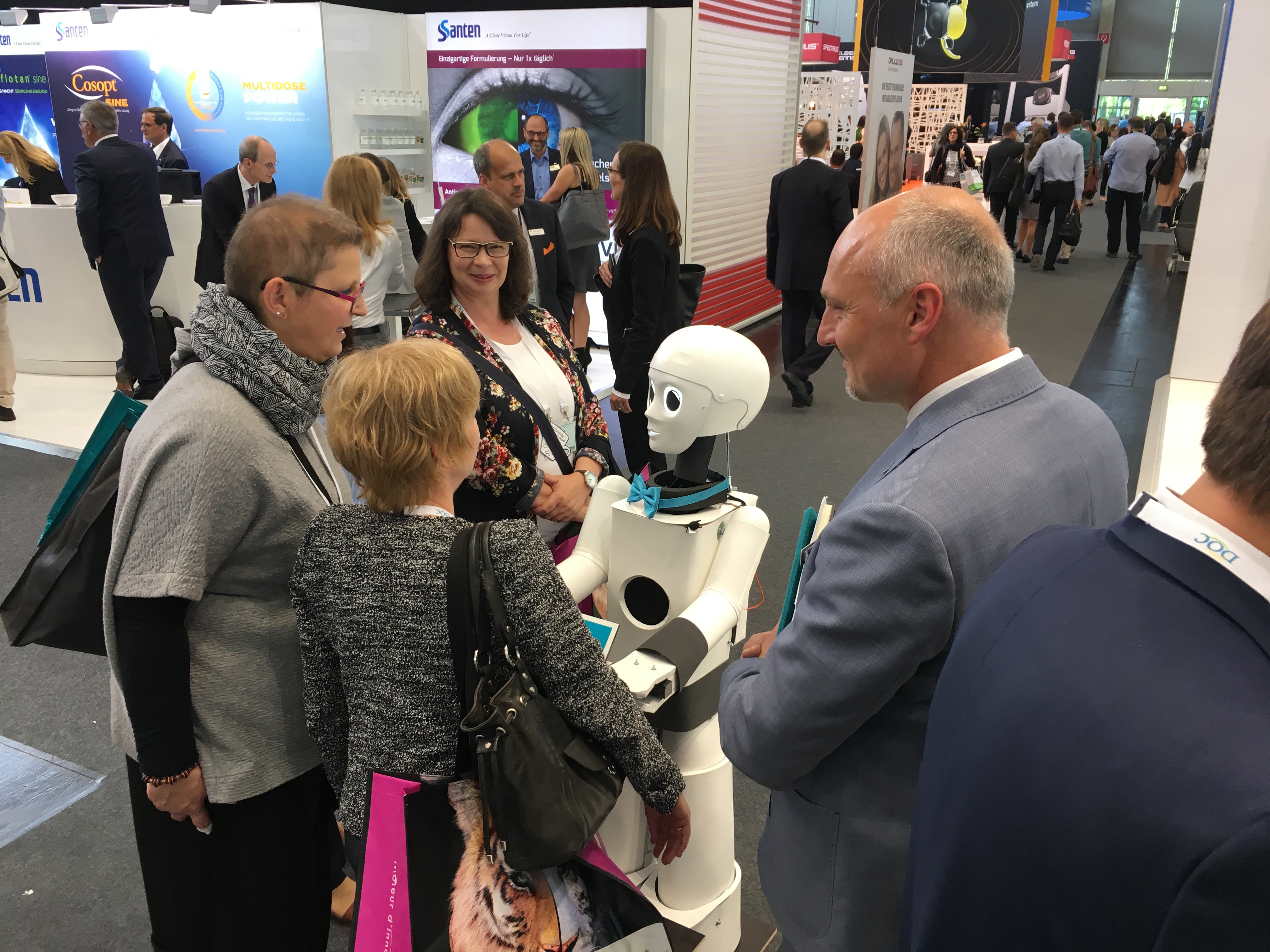 Yuki is remotely spoken and remotely controlled. That's why he can lead "one to one talks". The little robot talks about everything you want. And he has a lot to tell. You can use it as a welcome, for entertainment and on the stage.
Get your photo magnet here
Excites attention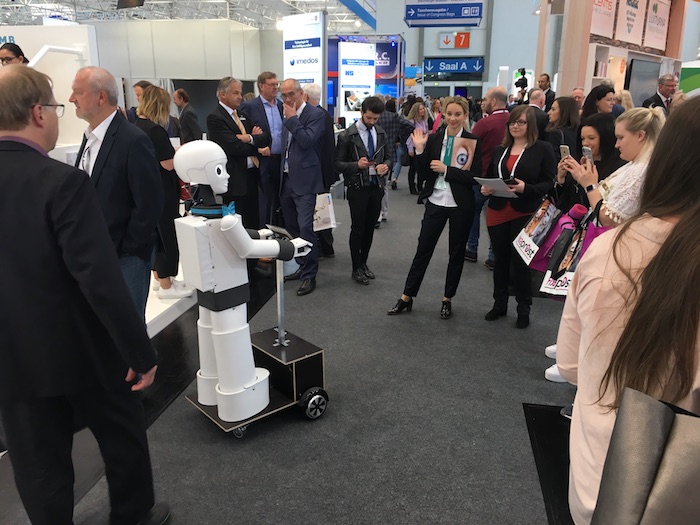 Yuki is an eye-catcher and photo magnet. Many guests want to be photographed with the talking robot and would like to take him home right away.
Put your Logo at the Robot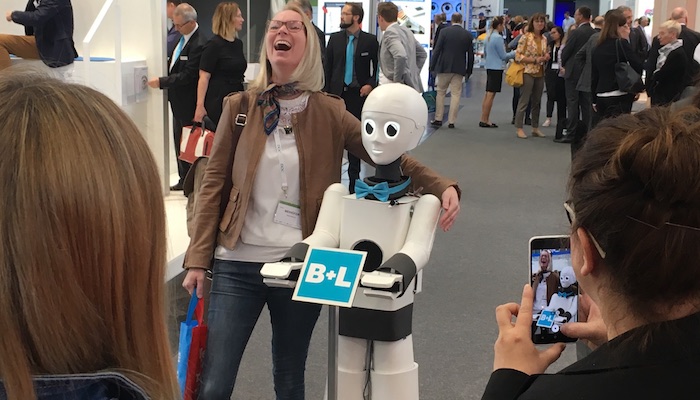 The talking robot either has a small box for flyers or carries your logo on the handlebars.
Robots are cute.
Order yours here!
It's easy to rent or this cute talking robot. Write an e-mail to stefan@we-love-robots.com and tell me, what you have in mind. I help you with some ideas and give you a fast quote. If you are in the hurry just give me a call 0049 (0) 174 – 569 80 90