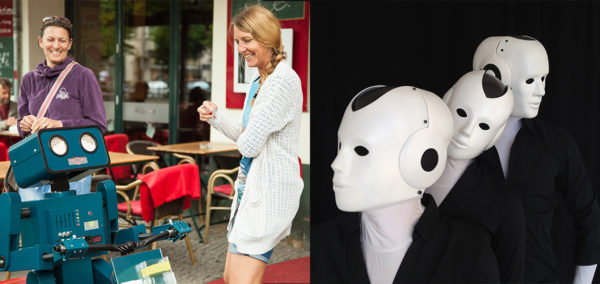 If you want to visualize the topics of digitization at your event, exhibition or congress, robots are perfect for his. You can buy or rent them.
Costs of renting a robot
The rental of a robot for events and exhibitions is between 950 and 2250 Euro (1000 – 2700 US Dollar) per day for robot productions. These are robot costumes or robot dolls. Real robots like Pepper cost 3500 – 5000 Euro (3800 – 5400 US Dollar) per day to rent.
Which robots can you rent?
You can rent these robots:
The Man Machines
Hugo the talking robot
Yuki, talking event robot
Steve Machine
Frosty the talking fridge
Oscar
Cruzr
Barista robot
Nox the robot
Robot pepper
Sanbot
Nano
There are a large number of suppliers who provide both real and staged robots. Real robots are usually not suitable for events, since they function poorly in a noisy environment.
Why?
The microphone cannot filter out a certain voice from the tangle of noises.
The well-known robot Pepper, for example, is suitable for quiet environments. It is unsuitable for classic events or exhibitions. If you are looking for an alternative to the Pepper robot, I recommend Yuki the talking humanoid robot.
This article is not about Kuka nursing robots or industrial robots. We present machines and art acts for the event area.
You can rent these robots in Germany, Austria, Switzerland and the Netherlands.
Here we go:
Your Content Goes Here
1. Rent humanoid robots: "Man Machines"
Whenever abstract topics like "future", "technology" or "digitization" are to be visualized, often the "machine people" (german Maschinenmensch) are used. You can rent these robots for your event or congress.
The beauty of these act: You can project different subjects onto a machine person. If you give him a tailcoat, he becomes a waiter. If you give him work clothes, he will become the employee of the future.
The machine people move like real robots. They are warm, warm, sometimes in love and very playful. Guests can interact with them or just watch from a distance.
They visualize your topics such as digitization, future and technology

greet and say goodbye to guests

Present products or draw attention to the desired point

based in Berlin Germany, can be used worldwide
2. Rent Hugo the talking robot
Hugo is an interactive remote-controlled robot doll that talks to passers-by and guests.
If you would like to have in-depth conversations, the little guy is at the right address. Well, almost, because the little robot is quickly distracted by flashing things and everything that looks like a machine.
Hugo is a child's favorite, swarm of women and a photo magnet.
You can rent robot Hugo for events and exhibitions, because that is where it will have his highest impact.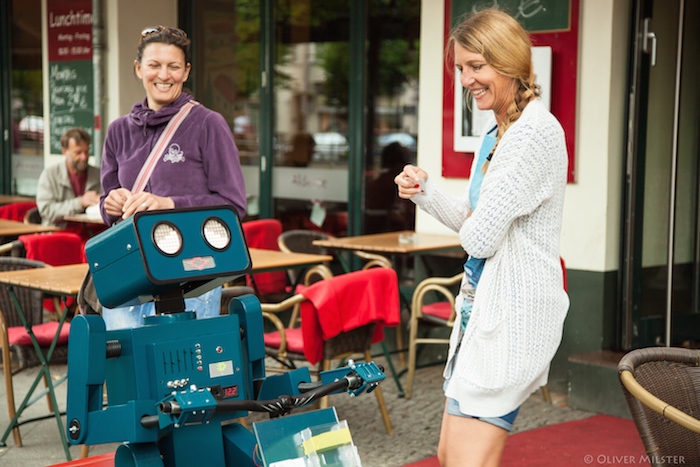 Real "one on one conversations" (german and english)

Suitable for children and adults

Tells something about your product or idea

Rides a bicycle, moves his head and speaks

Based in Berlin, Can be used in Germany and neighboring countries.
3. Robot for hire: Yuki, talking event robot
Yuki is our new humanoid speaking robot. He is often used for trade fairs, events and a congress. He looks very similar to his little brother Nao and Pepper but is specially designed for exhibitions and other loud environments.
The guests understand him well.
If you want, Yuki distributes sweets, coffee or other nice things. You can rent this robot. He comes straight from Berlin/ Germany and talks german and english.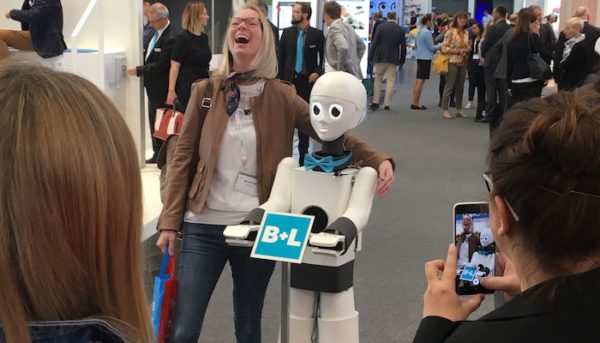 Real "one on one conversations" (german and english)

Suitable for children and adults

Tells something about your product or idea
4. Robot Rental: Steve Machine – Robot Presenter
Steve Machine is a robot character with animated eyes and mouth made of LEDs. That gives him a retro charm. Whenever technical topics are presented sympathetically, this guy is used. He is curious and likes to tell what has just been experienced or learned.
Steve is versatile and has lots of great suits in the closet. He can change colors depending on the occasion. In addition to blue, red and violet, many other colors are possible.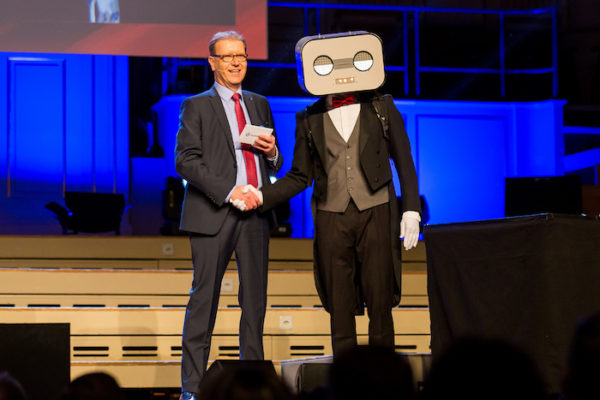 Real "one on one conversations" (german and english)

Suitable for children and adults

Tells something about your product or idea

Moderates and announces the program

Based in Berlin, can be used wordwide
5. Frosty, the mobile and talking refrigerator from Germany
We have a very special guy for parties and exhibitions: Frosty the talking fridge. This guy is literally cool. But there is more: he can not only speak but also drives around at your event.
Frosty serves drinks and snacks from his stomach. Because its sides are so large, you can put your logo on them.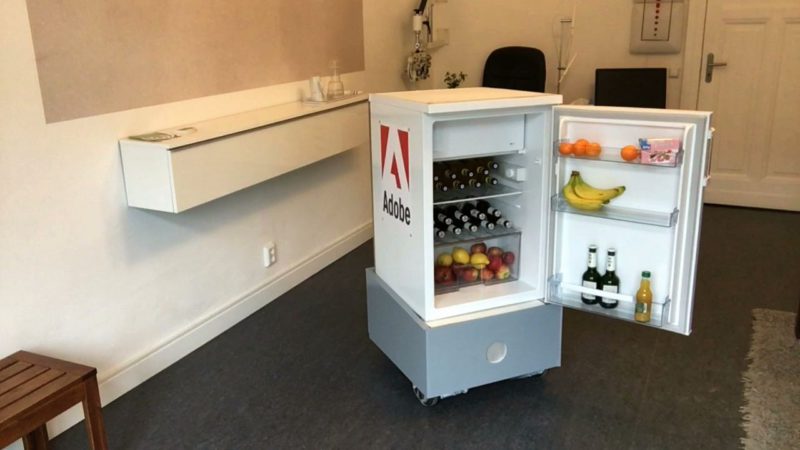 Real "one on one conversations" (german and english)

Suitable for children and adults

Tells something about your product or idea

branding possible on large sides

Based in Berlin, can be used wordwide
6. Robot for hire: Oscar the retro bot
Oscar is a retro robot like the one in the book. He drives over your event and talks to the guests. He has chocolate or other giveaways that he distributes.
Wherever the event may be, Oscar will go anywhere. Whether in Great Britain, Europe or worldwide. You can brand him. Osacar also talks about your product or can be photographed with your guests.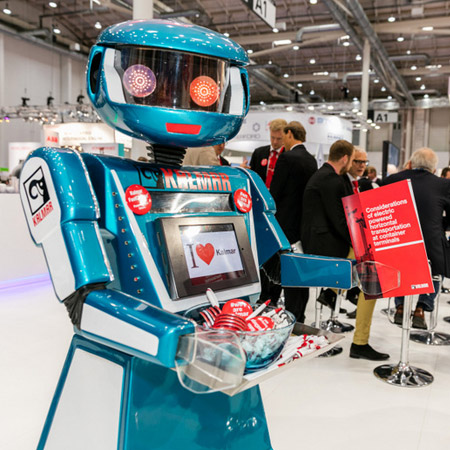 Real "one on one conversations" (german and english)

Suitable for children and adults

Tells something about your product or idea

branding possible on the robot

Based in Great Britain, can be used wordwide
7. Robot for rent: Cruzr Service Robot
The Cruzr robot is an autonomous robot platform. The robot has an integrated face recognition and can speak to guests. Thanks to its integrated screen, it can hold actions such as video telephony or video conferences. Cruzr is ideal for greeting guests when the surroundings are not too loud.
This machine was developed for customer contact in companies. Cruzr can organize simple greetings and direct visits to specific places.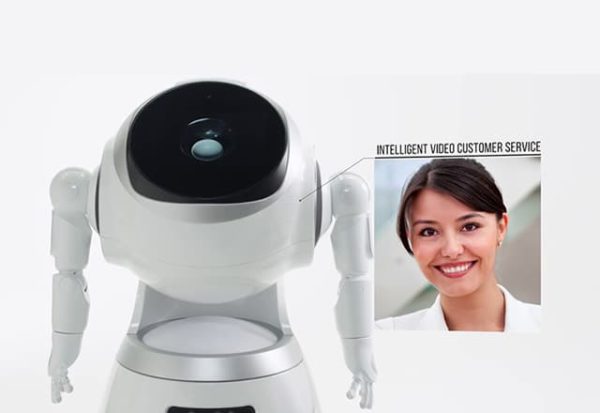 Suitable for children and adults

Tells something about your product or idea

branding possible on the robot
8. Barista robot – coffee robot
The time has come, you no longer have to make your own coffee. Robots do that for you. The practiced handles are replaced by industrial robot arms. An eye-catcher that you can use for your exhibition or event.
Roasting coffee beans and cleaning the machine is what a human does. Order must be.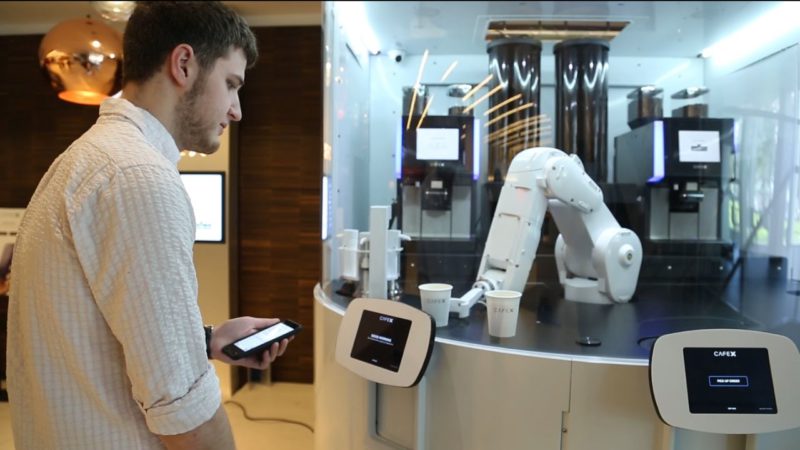 9. Nox the robot
Nox is a large robot that is used for events. It has a big effect and requires more space when assembling and dismantling than its little brothers and sisters. The project comes from Pforzheim (Germany).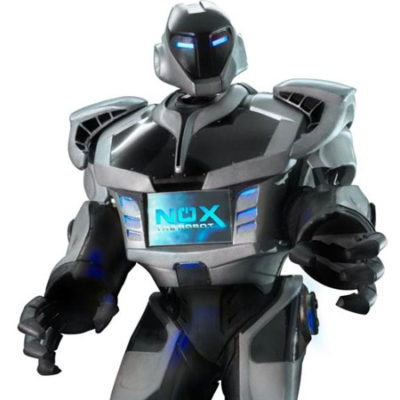 Different models and designs available

creates coffee specialties
10. Robot for rent Pepper (price)
Pepper is probably the best-known humanoid robot. It has its advantages when the surroundings are quiet. That is why it is often used in waiting rooms or shops. There he greets customers. Pepper has various ready-made programs and processes that can be played back as required.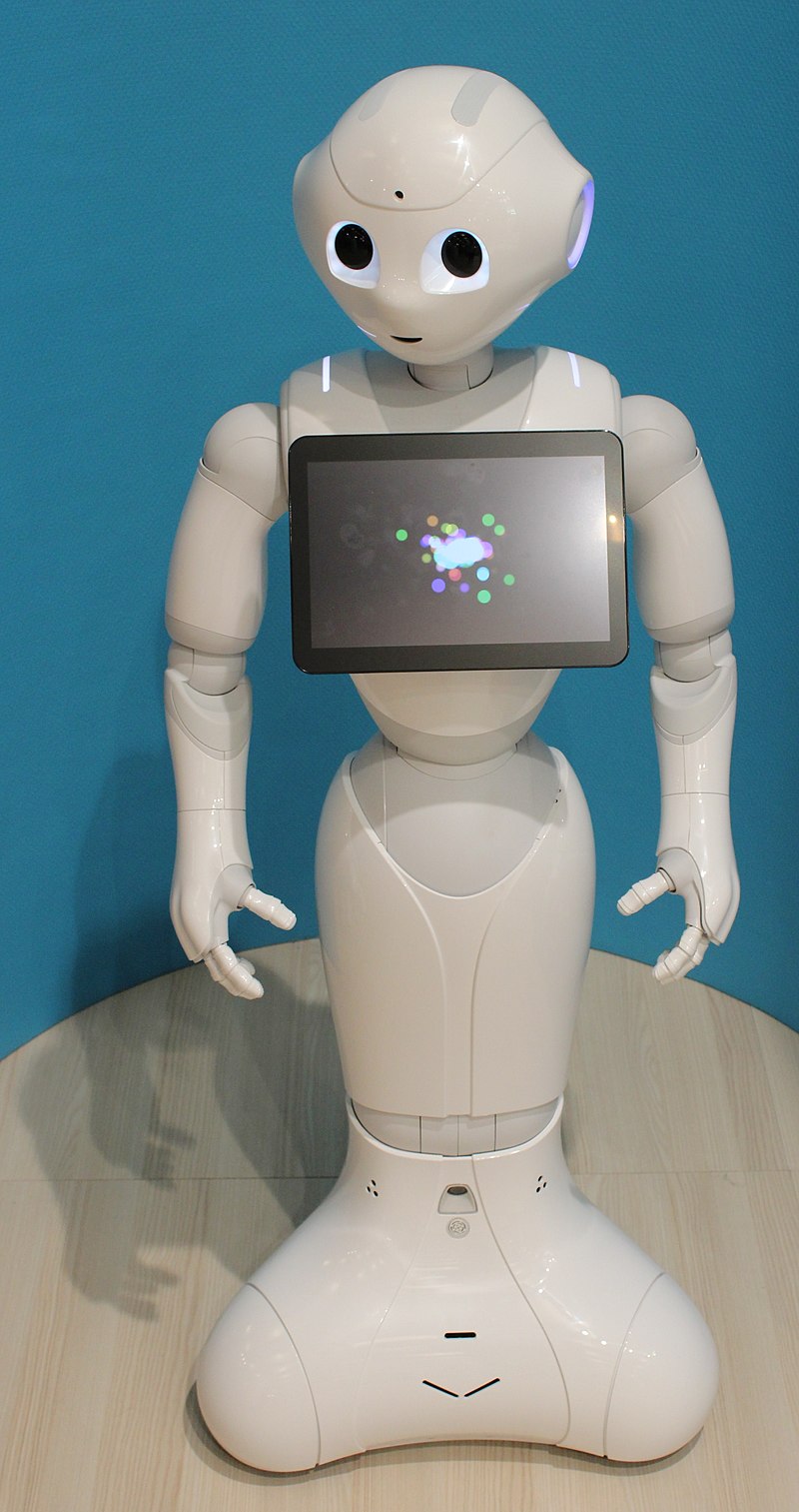 Price: What does Pepper cost to buy?
If you are considering whether to buy a Pepper robot, you have to dig deep into your pockets. According to the current status, the hardware costs are around 25,000 euros. But that's not all. The software costs around 23,000 euros.
In addition, you should have someone in the house who has programming knowledge.
Because you can't just unpack Pepper and off you go. It has to be configured. It must be tailored to your application.
Price: What does Pepper cost to rent in Germany?
Pepper's price varies. Depending on the provider, Pepper rents around 3500 euros per day. There is always a person with him who operates and programs it.
Precisely because this robot is expensive to buy, you need a programmer who knows how to use it.
Alternative to robot Pepper
Since Pepper is difficult to distinguish between noises in noisy environments, it is more suitable for use in shops or at receptions.
But
Check out the alternatives in the upper part of the article. Variants 1-6 have been specially developed for events and deliver solid results. Above all "Yuki", Pepper comes closest in terms of appearance.
Greets guests with voice recognition

Entertains guests with sweepstakes and pre-made procedures
11. Robor rentals: Sanbot
The Sanbot is also used like Pepper for presentations and information in "one to one contact".
You can organize the initial contact with pre-made processes and thus lead your audience. Branding is possible in certain places. Communication takes place primarily via a screen and the voice module.
This robot can be rented through various robot rental companies.
There are several models – with and without hands.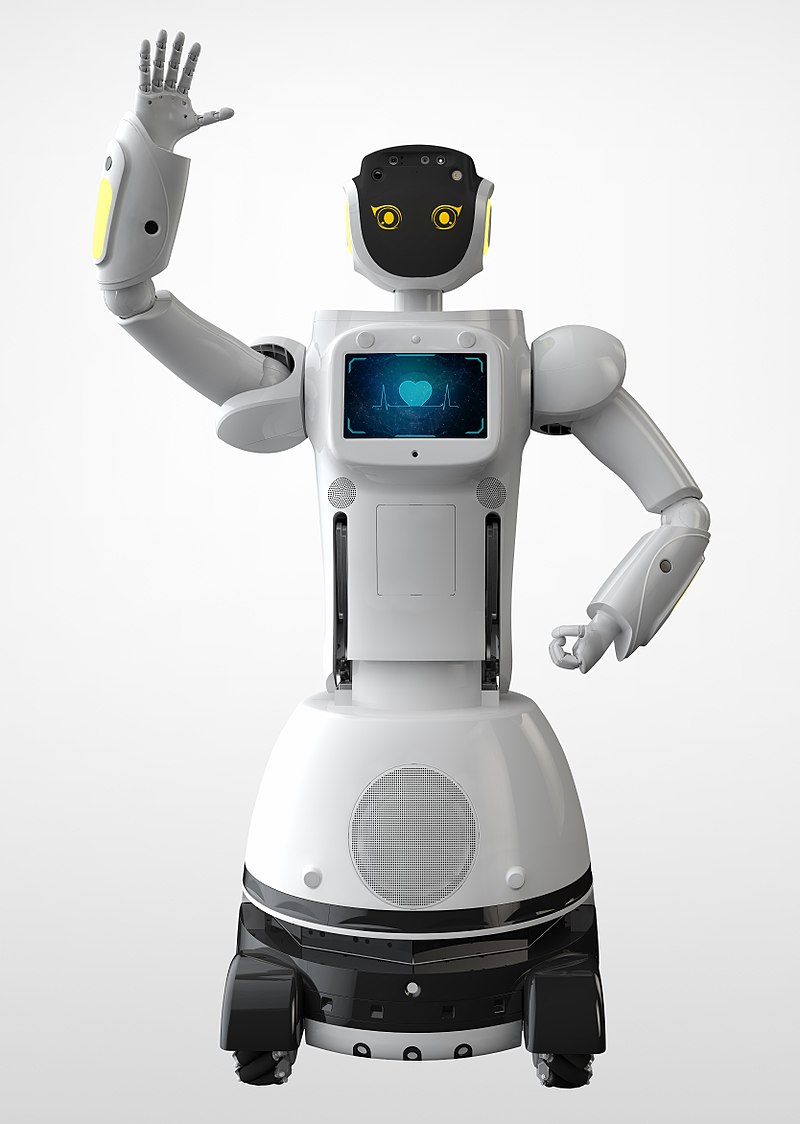 Greets guests with voice recognition

entertains guest with little games
12. Robot nano rental for seminars and workshops
Nao is often used for workshops and seminars because you can learn and deepen programming with it. It has become popular thanks to the annual robot soccer competition called Robocup. It was held for the first time in 1997.
RoboCup is the short form of the Robot Soccer World Cup. Teams consisting of the small robots compete.
You can rent it for various events. Show what you learned in the workshop in a demo.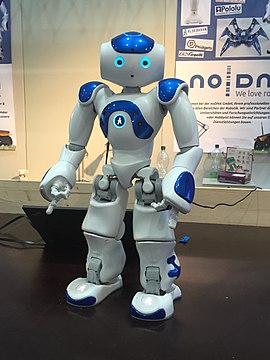 Suitable for wok shops and seminars
Conclusion
You can quickly decide on the price whether you want to rent or buy a robot. For long-term use, such as in a pharmacy or in a mid-life store, the purchase is probably worthwhile.
Renting is a solid alternative for short-term use such as a trade fair or event
Rent or buy robots
So that you know what costs for renting events for robots are incurred, I recommend getting a non-binding offer. In most cases, you drive better if you rent, as the purchase price is often very high.
The costs are different but often in the five-digit range. Depending on the robot, you have to plan between 5,000-50,000 euros. On the one hand for the hardware, and on the other hand for the software, which make up about half of well-known robots like Pepper.
Robot vacuum cleaner / lawn mower
The trend towards robot vacuum cleaners / lawn mowers continues. You can also rent these. These devices cannot be used for the event area. That's why I'm not going to go into that here.
Price: robot rental
In contrast to the high prices when buying, you can rent robot acts for events from around 1250 euros. Talking mobile robots are available from just 1,500 euros a day. With the robot Pepper you have to calculate about 3500 euros per day as described above.
Let us advise you which option is the best solution for you.
Above you will find robots that are designed for events and trade fairs and deliver the best effects. Just inquire directly about the acts that interest you.
If you have a robot missing in this list, please write a comment, so we can really make this a complete list.